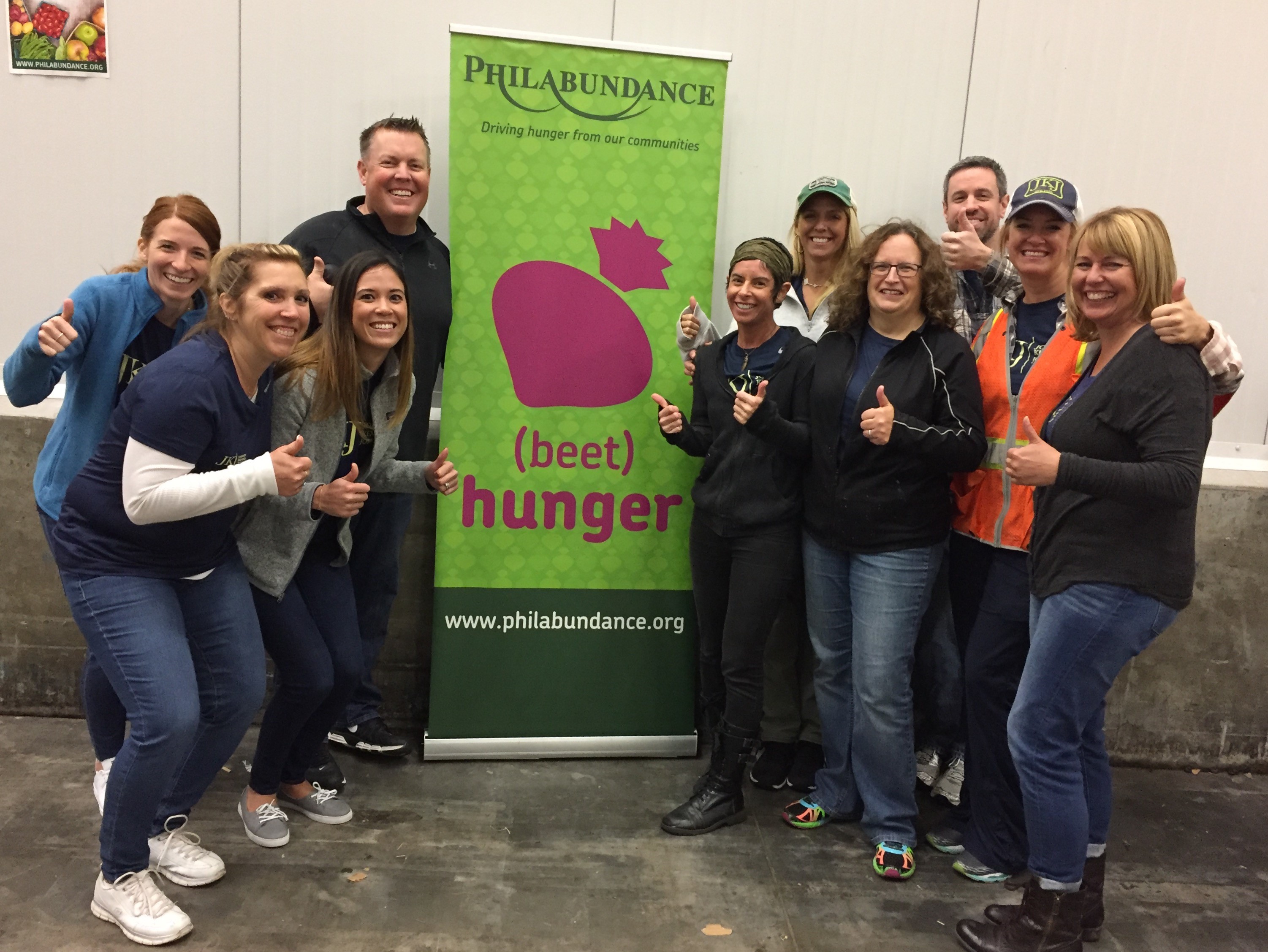 On Friday, October 13th, the Benefits department participated in JKJ's day of service: Passion with A Purpose. We were fortunate enough to be a part of a pilot program with Philabundance called a Produce Rescue, which was held at the Philadelphia Wholesale Produce Market in S. Philadelphia. It was a fantastic day!
Our team, along with another local team of volunteers, rescued and sorted 16,453 pounds of fruit and vegetables in a three-hour shift. This included:
Nectarines
Plums
Peppers
Squash
Lemons
And more
Our Volunteer Coordinator said that we were so efficient that they had a difficult time keeping up with us.
Philabundance and their 400 partner agencies serve some 90,000 individuals a week who are experiencing food insecurity. It is an understatement to say they do fabulous work for our community!