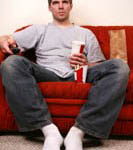 *"The cost of physical inactivity drains economies. Physical inactivity cost the US $200 billion in 2008. By 2030, the direct costs alone in China and India will each increase by more than 450 percent."
It is statistically proven that physical activity:
improves your memory, function and concentration
contributes to leadership, productivity and innovation
increases education and income levels
Improves your self esteem and satisfaction level
Physical inactivity is directly tied to the economic performance of all areas of business. Modern conveniences such as online shopping, drive thru windows and communities designed with less walking lead us to live much more sedentary lives than we used to. We spend hours sitting at our desks or in our cars which is detrimental to our overall health. Our global overall health is rapidly declining.
Workplace wellness programs are focused on giving employees opportunities to move more while at work. Stretching programs, walking challenges, on site yoga and weight training classes are some of the ways we can add movement while at work. Successful programs for getting employees to move are designed around the specific culture of the company. Are there walking paths? Do they have an on-site gym? These elements are essential to designing a program with maximum participation.
What other action can we take to fix this crisis? The non-profit Designed to Move offers the following strategies to change the direction we are heading:
Create early positive experiences for children
Integrate physical activity into everyday life
Learn about local champions of this movement
Support great programs
Spread the word
Take a step in the right direction, put down your smart phone and head outside for a walk with a co-worker or a game of catch with your child. Be part of the solution, not the problem.
For more information, go to www.designedtomove.org.
* Nike's LisaMacCallum Tackles the Physical Inactivity Crisis. The Huffington Post. Posted 1/23/13 12:15 pm EST
Author: Amy Powell, Health and Wellness Coordinator
Copyright: Except as otherwise noted, the text and graphics provided on Johnson, Kendall & Johnson's blog are copyrighted by Johnson, Kendall & Johnson, Inc (JKJ). JKJ does, however, permit visitors to make a single copy of information published on JKJ's blog for their personal, non-commercial use or use within the organization that employs them. JKJ's name, logos, and trademarks may not be otherwise used by the visitors in any manner without the prior written consent of JKJ.
Disclaimer: JKJ does not assume any liability or responsibility for the accuracy, completeness, or usefulness of the information disclosed at or accessed through the Johnson, Kendall & Johnson blog. Reference in Johnson, Kendall & Johnson blog to any products, services, processes, hypertext links, or other information, by trade name, trade mark, manufacturer, supplier, or otherwise does not necessarily constitute or imply JKJ's endorsement, sponsorship, or recommendation.