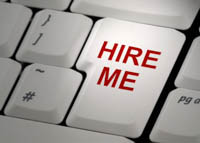 Let's look at a snapshot of what's to come and the things to consider as you work on your 5-10 year business plans.
What will my talent pool look like?
What level of technology will they likely expect?
How do I leverage myself to attract tech savvy talent?
First, let's start with this projected labor force chart complements of Bureau of Labor Statistics.
Bureau of Labor Statistics, U.S. Department of Labor, The Editor's Desk, Labor force participation is projected to fall for people who are younger than age 55 and rise for those who are age 55 and older. (Source: http://www.bls.gov/opub/ted/2014/ted_20140106.htm– visited January 16,2013)
Next, let's examine the pool of expected talent.
Click on the bolded text found below, to access an article that further explains the data shown in the chart above. The article includes details about ethnic groups, age and sub-age groups.
"Labor force projections to 2022: the labor force participation rate continues to fall".
"Because of the decreasing labor force participation rate of youths and the prime age group, the overall labor force participation rate is expected to decline. The participation rates of older workers are projected to increase, but remain significantly lower than those of the prime age group. A combination of a slower growth of the civilian non-institutional population and falling participation rates will lower labor force growth to a projected 0.5 percent annually"
Who are my 2022, 25-50 year olds?
They are the 15-40 year olds of 2013.
Technology is the driving force of today's youth and they will most likely expect:
Automated processes
Point & click solutions
Web networking
Quick data share
These are just a few. Can you imagine asking a group of college students to create and submit their college courses via paper? It is just not the way it works anymore.
Let's make sure we are up to speed with this and automate the HR processes, so we are able to attract the tech savvy talent pool of the future and of today.
Author: Cathy Duncan, HRIS Manager
Copyright: Except as otherwise noted, the text and graphics provided on Johnson, Kendall & Johnson's blog are copyrighted by Johnson, Kendall & Johnson, Inc (JKJ). JKJ does, however, permit visitors to make a single copy of information published on JKJ's blog for their personal, non-commercial use or use within the organization that employs them. JKJ's name, logos, and trademarks may not be otherwise used by the visitors in any manner without the prior written consent of JKJ.
Disclaimer: JKJ does not assume any liability or responsibility for the accuracy, completeness, or usefulness of the information disclosed at or accessed through the Johnson, Kendall & Johnson blog. Reference in Johnson, Kendall & Johnson blog to any products, services, processes, hypertext links, or other information, by trade name, trade mark, manufacturer, supplier, or otherwise does not necessarily constitute or imply JKJ's endorsement, sponsorship, or recommendation.