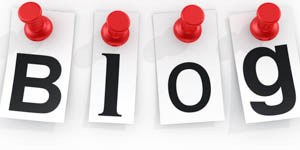 This winter has left us with an exuberant amount of snow and ice, and as a result, slip and fall incidents are on the rise.
Whether you have your employees perform snow/ice removal, or you hire a contractor to do it, a few procedures should be put in place.
– Designate someone to monitor snow/ice conditions. This person will be responsible for coordinating the removal operations when one inch or more of snow has fallen or if ice conditions are present
– Snow/ice removal equipment (shovels, ice melt, snow blowers, etc.) should be available and ready to go
– De-icing products should be applied to walkways in front of entrances
– Monitor the inside areas of the building closely for wet areas as snow/ice will melt from foot traffic and cause water to accumulate
– Isolate problem areas by closing them to the general public, or install signs warning of the potential slip hazard
If a contractor is used, the following guidelines should apply:
– The contractor should provide you with a certificate of insurance that names your company as an additional insured under their General Liability policy
– A written contract should be used with a hold harmless/indemnification clause included
– The areas of your property the contractor is responsible for should be documented (ie., front and rear parking lots, sidewalks, etc.)
– The contractor should have guidelines as to a maximum timeframe in which to complete the snow removal (ie., two hours after the snow has ended)
For More Information: Reference Article- "Slip and Fall Prevention: Snow and Ice Removal" GuideOne Insurance (
https://www.guideone.com/safetyresources/schools/Docs/slipfall_snow.pdf)
Author: Gina M. Callahan, Claims Consultant
Copyright: Except as otherwise noted, the text and graphics provided on Johnson, Kendall & Johnson's blog are copyrighted by Johnson, Kendall & Johnson, Inc (JKJ). JKJ does, however, permit visitors to make a single copy of information published on JKJ's blog for their personal, non-commercial use or use within the organization that employs them. JKJ's name, logos, and trademarks may not be otherwise used by the visitors in any manner without the prior written consent of JKJ.
Disclaimer: JKJ does not assume any liability or responsibility for the accuracy, completeness, or usefulness of the information disclosed at or accessed through the Johnson, Kendall & Johnson blog. Reference in Johnson, Kendall & Johnson blog to any products, services, processes, hypertext links, or other information, by trade name, trade mark, manufacturer, supplier, or otherwise does not necessarily constitute or imply JKJ's endorsement, sponsorship, or recommendation.