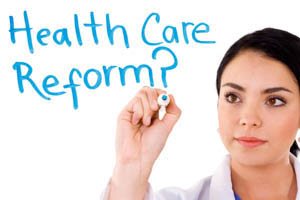 Yesterday, the Obama Administration delayed parts of the Affordable Care Act's (ACA) Employer Shared Responsibility Provisions ("Pay-or-Play"). The Treasury Department stated that businesses with fewer than 100 full-time employees will not be required to offer health insurance to its workers in 2015 or potentially pay a fine if they choose not to do so. Employers of this size will also not be exposed to fines in 2015 if their plan does not meet ACA minimum value and affordability standards. This policy gives mid-size businesses (50-99 full-time employees) until 2016 to comply with the Affordable Care Act's Pay-or-Play provisions.
The Treasury Department further announced that while employers with 100 or more full-time employees are still required to offer benefits that provide minimum value and are affordable to their full-time employees in 2015 or potentially pay penalties, the percentage of the full-time workforce to whom benefits must be offered is reduced from 95% to 70% for 2015. The percentage of employees to whom large employers must offer health insurance to avoid penalty liability will return to 95% of their full-time workforce in 2016. A Treasury official indicated the shift is aimed to ease the burden on employers imposed by Pay-or-Play's 30 hour per week definition of full-time employee.
Author: Julie Bartl, Vice President, Johnson,Kendall & Johnson Benefits, Inc.
Copyright: Except as otherwise noted, the text and graphics provided on Johnson, Kendall & Johnson's blog are copyrighted by Johnson, Kendall & Johnson, Inc (JKJ). JKJ does, however, permit visitors to make a single copy of information published on JKJ's blog for their personal, non-commercial use or use within the organization that employs them. JKJ's name, logos, and trademarks may not be otherwise used by the visitors in any manner without the prior written consent of JKJ.
Disclaimer: JKJ does not assume any liability or responsibility for the accuracy, completeness, or usefulness of the information disclosed at or accessed through the Johnson, Kendall & Johnson blog. Reference in Johnson, Kendall & Johnson blog to any products, services, processes, hypertext links, or other information, by trade name, trade mark, manufacturer, supplier, or otherwise does not necessarily constitute or imply JKJ's endorsement, sponsorship, or recommendation.