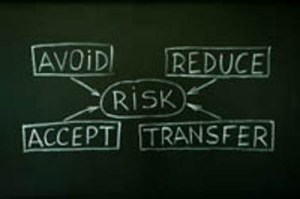 Background
Most companies utilize the services of contractors that often involve the contractors' employees working at the company's location. Good risk management practice is to transfer the risk of the contractors' employees' work related injuries back to their employer, the contractor. There are typically three elements to a workable risk transfer of this type. First, there should be a contractual agreement that includes an indemnity in which the contractor agrees to hold the company (customer) harmless for such injuries. Second, adequate liability insurance purchased by the contractor should be in place to properly fund the indemnity obligation. Finally, the customer should be named as an additional insured on the contractor's liability policy and should receive a certificate of insurance evidencing the coverage.
This transfer structure usually works well in those incidents when a contractor's employee is injured while working at the customer's site and then files a claim or suit against the customer. That claim or suit is transferred back to the contractor/employer and is handled by the contractor's general liability insurer. This relieves the customer from the burden of having their insurer process the claim.
Problem
Some general liability insurers have recently amended policies issued to contractors in a manner that eliminates coverage for the scenario outlined in the above paragraph. The change is made by amending the "employer's liability" exclusion in the liability policy that eliminates the standard general liability form's carve-back of this exclusion. The standard general liability form gives back coverage for written agreements that meet the policy's definition of an "insured contract" by stating that the employer's liability exclusion does not apply to liability assumed under an "insured contract".1 These adverse changes are being done mostly by non-admitted insurers who operate in what is known as the excess and surplus lines market.
Solution
Companies who have contractors' employees working at their locations need to take the extra step of requesting copies of the contractor's general liability policy to make sure the employer's liability exclusion has not been amended. This is especially important for contractor's whose liability coverage is provided by a non-admitted insurer. JKJ can and will assist clients with these reviews.
Contractors need to know what is in their own policies as well. So the contractor should make sure the employer's liability exclusion has not been amended in a way that would restrict or eliminate coverage for those agreements in which the contractor has accepted a customer's legal liability to the contractor's employees. JKJ can and will assist contractor clients with these reviews.
Form # CG 00 01 04/13, Insurance Services Office, 2012
Author: Bruce C. McDonald, CPCU, AIC
Vice President – Commercial Insurance
Copyright: Except as otherwise noted, the text and graphics provided on Johnson, Kendall & Johnson's blog are copyrighted by Johnson, Kendall & Johnson, Inc (JKJ). JKJ does, however, permit visitors to make a single copy of information published on JKJ's blog for their personal, non-commercial use or use within the organization that employs them. JKJ's name, logos, and trademarks may not be otherwise used by the visitors in any manner without the prior written consent of JKJ.
Disclaimer: JKJ does not assume any liability or responsibility for the accuracy, completeness, or usefulness of the information disclosed at or accessed through the Johnson, Kendall & Johnson blog. Reference in Johnson, Kendall & Johnson blog to any products, services, processes, hypertext links, or other information, by trade name, trade mark, manufacturer, supplier, or otherwise does not necessarily constitute or imply JKJ's endorsement, sponsorship, or recommendation.