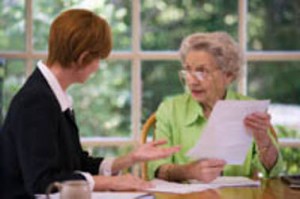 As insurance brokers, we occasionally encounter circumstances where clients have new employees who aren't aware of the insurance policies that may be in place to protect their organization.
Larger organization can have multiple departments, various types of insurance and frequent personnel changes. Sometimes there can be a void within an organization when it comes to addressing claims, complaints, lawsuits, etc. Generally, it is a problem resulting from a lack of process and procedure and occurs primarily when new personnel are introduced into the company. Delays in insurance claim reporting or responses to legal documents can potentially jeopardize the coverage afforded under an insurance policy.
In an effort to eliminate things "falling through the cracks", we recommend the following:
Management teams should be educated on the types of insurance policies the organization has in place, as well as the brokerage service contacts for those policies
Address with your team how the insurance may be triggered by different types of events i.e. automobile accidents, employee injuries, EEOC charges for harassment, data breach, etc.)
Assign a "gatekeeper" for all incoming legal correspondence or claims. Department heads should funnel all such documentation through the gatekeeper
Charge the gatekeeper with getting documents to the broker or insurance carrier promptly
Newly hired management team members should be educated on insurance issues/policies as part of their new employee orientation
Heighten your team's awareness of , and sensitivity to, legal correspondence received
Conduct an annual refresher course to review the insurance coverage currently in place and remind your group to funnel all legal documents and claims through the gatekeeper
Author: Stephen P. Friend, CPCU, AIC
Copyright: Except as otherwise noted, the text and graphics provided on Johnson, Kendall & Johnson's blog are copyrighted by Johnson, Kendall & Johnson, Inc (JKJ). JKJ does, however, permit visitors to make a single copy of information published on JKJ's blog for their personal, non-commercial use or use within the organization that employs them. JKJ's name, logos, and trademarks may not be otherwise used by the visitors in any manner without the prior written consent of JKJ.
Disclaimer: JKJ does not assume any liability or responsibility for the accuracy, completeness, or usefulness of the information disclosed at or accessed through the Johnson, Kendall & Johnson blog. Reference in Johnson, Kendall & Johnson blog to any products, services, processes, hypertext links, or other information, by trade name, trade mark, manufacturer, supplier, or otherwise does not necessarily constitute or imply JKJ's endorsement, sponsorship, or recommendation.