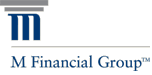 With the ever increasing cost of medical care and average life expectancies on the rise, there is a common question arising again and again. "How do I protect myself and my loved ones from the potential of a future financial burden associated with long term care medical costs?"
In recent years, traditional long term care (LTC) polices have been escalating in cost. Older designs of the contracts did not account for the amount of claims and increases in health care costs that have now become more common. In many cases these traditional products are no longer a feasible solution, though the need for protection remains.
One potential solution that has been growing in popularity more recently is the Hybrid Long Term Care policy. These policies are designed to combine the benefits of a long term care policy with those of a life insurance policy. Though the specifics of each carrier's product will vary, the general design is to have a life insurance policy that can use a portion of the policy to pay long term care costs all the while maintaining a death benefit to a designated beneficiary.
If the need for long term care occurs, the claim can be paid from the policy and the ultimate life insurance benefit is reduced accordingly. If there is never any need for long term care through the life of the insured, the death benefit remains and is payable to the ultimate beneficiary. This differs from a traditional LTC contract, for which there is no retained value if the policy is never used. You simply lose the premium paid.
Hybrid Long Term Care products are distinctive in the marketplace and are not meant for everyone. There are many factors to consider that will be unique to each individual's personal situation. Please take care to weigh all options before seriously considering investing in such a product.
Author: Keith Ehinger, Director of Operations and Client Services, JKJ Financial Services
Securities and Investment Advisory Services Offered Through M Holdings Securities, Inc.
A Registered Broker/Dealer and Investment Advisor, Member FINRA/SIPC
The JKJ companies are independently owned and operated
Copyright: Except as otherwise noted, the text and graphics provided on Johnson, Kendall & Johnson's blog are copyrighted by Johnson, Kendall & Johnson, Inc (JKJ). JKJ does, however, permit visitors to make a single copy of information published on JKJ's blog for their personal, non-commercial use or use within the organization that employs them. JKJ's name, logos, and trademarks may not be otherwise used by the visitors in any manner without the prior written consent of JKJ.
Disclaimer: JKJ does not assume any liability or responsibility for the accuracy, completeness, or usefulness of the information disclosed at or accessed through the Johnson, Kendall & Johnson blog. Reference in Johnson, Kendall & Johnson blog to any products, services, processes, hypertext links, or other information, by trade name, trade mark, manufacturer, supplier, or otherwise does not necessarily constitute or imply JKJ's endorsement, sponsorship, or recommendation.