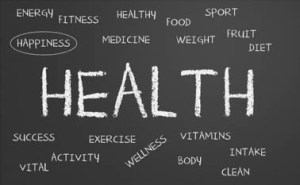 According to WELCOA, "Some experts say it takes about 21 days, and other research indicates that it takes closer to 70 days to develop a habit." The exact number of days it takes to develop a habit does not matter because it varies from individual to individual.
Before you look at developing a habit, it is important to have a clear understanding of what a habit really is because some will consider "losing weight" a habit that they need to develop. The word, "habit" is defined by the Merriam Webster dictionary as a usual way of behaving: something a person does often in a regular or repeated way. An example of a habit could be as simple as drinking a glass of water with every meal.
Below are some key factors you can follow to ensure that you are developing good habits:
Be Specific
If you are looking to develop healthy habits, you need to be specific. In addition to being specific in the healthy habits you are looking to adopt, you need to hold yourself accountable, so the adaptation of the healthy habit is natural.
Repeat the behavior at the same time and place
If you drink a glass of water at every meal, make sure to drink a glass of water at the same time and place until it becomes automatic
Identify your triggers
Hold yourself accountable and identify what cravings cause unhealthy habits, so you can eliminate them from your healthy lifestyle and thus stick to only healthy habits
Reference: WELCOA'S Spark 16 © 2014 Wellness Council of America (www.welcoa.org)Merriam Webster Dictionary (www.merriam-webster.com)
Author: Allison Wright, Corporate Communications Director
Copyright: Except as otherwise noted, the text and graphics provided on Johnson, Kendall & Johnson's blog are copyrighted by Johnson, Kendall & Johnson, Inc (JKJ). JKJ does, however, permit visitors to make a single copy of information published on JKJ's blog for their personal, non-commercial use or use within the organization that employs them. JKJ's name, logos, and trademarks may not be otherwise used by the visitors in any manner without the prior written consent of JKJ.
Disclaimer: JKJ does not assume any liability or responsibility for the accuracy, completeness, or usefulness of the information disclosed at or accessed through the Johnson, Kendall & Johnson blog. Reference in Johnson, Kendall & Johnson blog to any products, services, processes, hypertext links, or other information, by trade name, trade mark, manufacturer, supplier, or otherwise does not necessarily constitute or imply JKJ's endorsement, sponsorship, or recommendation.