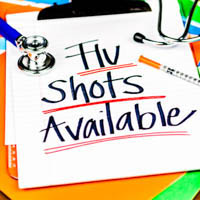 Flu season is upon us, so it is important to take some safety measures into consideration to help avoid getting the flu.
* Stay home when sick
* Avoid shaking hands, and always wash your hands after physical contact with others
* If wearing gloves, wash your hands after removing them
* Practice a healthy lifestyle
* Get adequate rest, follow a healthy diet and exercise regularly to help maintain physical and emotional health
Author: Michael S. Weaverling, CSP, VIP Client Resource Services
Copyright: Except as otherwise noted, the text and graphics provided on Johnson, Kendall & Johnson's blog are copyrighted by Johnson, Kendall & Johnson, Inc (JKJ). JKJ does, however, permit visitors to make a single copy of information published on JKJ's blog for their personal, non-commercial use or use within the organization that employs them. JKJ's name, logos, and trademarks may not be otherwise used by the visitors in any manner without the prior written consent of JKJ.
Disclaimer: JKJ does not assume any liability or responsibility for the accuracy, completeness, or usefulness of the information disclosed at or accessed through the Johnson, Kendall & Johnson blog. Reference in Johnson, Kendall & Johnson blog to any products, services, processes, hypertext links, or other information, by trade name, trade mark, manufacturer, supplier, or otherwise does not necessarily constitute or imply JKJ's endorsement, sponsorship, or recommendation.