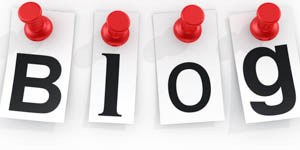 Recent industry studies have shown that the medical costs for Worker's Compensation (WC) claims are growing at a faster rate than the lost wage portion of the claims. Insurance industry professionals have seen a dramatic increase in both the utilization of medical treatment and a rise in the medication component of claims. Increased medical costs generally go hand-in-hand with missed time from work.
How does an employer make an impact on these costs? In states where employers/insurance carriers have the right to direct medical treatment, make sure you're taking advantage of it. Furthermore, develop a positive working relationship with the local physicians treating your employees.
We suggest that you take the following steps when interacting with your local WC physicians:
Create an expectation that they'll communicate promptly with you about the care that is provided to your employees and their return-to-work capabilities
Make them aware of your willingness to bring employees back to modified duty jobs
Have them visit your plant/operation/office so they understand the job tasks in your organization
Challenge them to provide quality care with a focus on returning employees back to work.
Author: Stephen P. Friend, CPCU, AIC, Vice President
Copyright: Except as otherwise noted, the text and graphics provided on Johnson, Kendall & Johnson's blog are copyrighted by Johnson, Kendall & Johnson, Inc (JKJ). JKJ does, however, permit visitors to make a single copy of information published on JKJ's blog for their personal, non-commercial use or use within the organization that employs them. JKJ's name, logos, and trademarks may not be otherwise used by the visitors in any manner without the prior written consent of JKJ.
Disclaimer: JKJ does not assume any liability or responsibility for the accuracy, completeness, or usefulness of the information disclosed at or accessed through the Johnson, Kendall & Johnson blog. Reference in Johnson, Kendall & Johnson blog to any products, services, processes, hypertext links, or other information, by trade name, trade mark, manufacturer, supplier, or otherwise does not necessarily constitute or imply JKJ's endorsement, sponsorship, or recommendation.