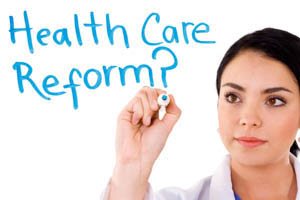 Did you know that the Department of Labor (DOL) has broad authority to investigate or audit an employee benefit plan's compliance with the Employee Retirement Income Security Act (ERISA) and the Affordable Care Act (ACA)? Now that the DOL has begun enforcing compliance with the ACA, health plan audits are on the rise. Audits are performed by an enforcement arm of the DOL, the Employee Benefits Security Administration (EBSA). Sometimes the benefit plan is selected for audit as a result of a participant complaint or a Form 5500 issue. However, often times it is a result of random selection. A new initiative in the EBSA called the Health Benefit Security Project (HBSP) combines the EBSA's existing enforcement activities with even more random audits of employers to ensure compliance with the ACA.
This audit authority allows the DOL to monitor whether employee benefit plans are being operated in accordance with government standards and are following the provisions outlined in their respective plan documents. To perform the audits, the DOL employs investigators working out of field offices. The DOL audit process usually begins with a data request letter, and is generally followed by a site visit by the DOL investigator. If violations are found by the investigator, penalties can be steep. For example, employers who fail to provide compliant plan documents face penalties of up to $110 per day, and as much as $1,100 per day per plan for a failure to file a Form 5500.
If your benefit plan is selected for a DOL audit, you should involve external advisers in the process. Your attorney and accountant may be good resources. The DOL also makes available self-compliance tools for plan sponsors, such as its Self-Compliance tool for Part 7 of ERISA, HIPAA and Other Health Care-Related Provisions, and its Self-Compliance Tool for Part 7 of ERISA: Affordable Care Act Provisions. Both can be found on the DOL's website at www.dol.gov/ebsa under Compliance Assistance for Health Plans.
JKJ has experience with all types of employee benefit related compliance issues and is therefore able to assist our clients with understanding the DOL audit process and with streamlining the data requests. JKJ approaches this rising trend proactively by keeping our clients informed and by providing extensive resources for compliance. We work with our clients on an ongoing basis to identify areas of employee benefit plan non-compliance, and to make sure our clients maintain compliance over time in an ever-changing legislative climate.
Author: Lanie Turchi, Corporate Compliance Officer
Copyright: Except as otherwise noted, the text and graphics provided on Johnson, Kendall & Johnson's blog are copyrighted by Johnson, Kendall & Johnson, Inc (JKJ). JKJ does, however, permit visitors to make a single copy of information published on JKJ's blog for their personal, non-commercial use or use within the organization that employs them. JKJ's name, logos, and trademarks may not be otherwise used by the visitors in any manner without the prior written consent of JKJ.
Disclaimer: JKJ does not assume any liability or responsibility for the accuracy, completeness, or usefulness of the information disclosed at or accessed through the Johnson, Kendall & Johnson blog. Reference in Johnson, Kendall & Johnson blog to any products, services, processes, hypertext links, or other information, by trade name, trade mark, manufacturer, supplier, or otherwise does not necessarily constitute or imply JKJ's endorsement, sponsorship, or recommendation.