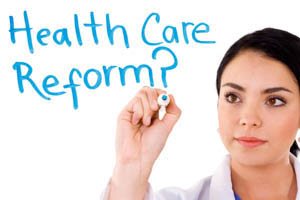 The "Young American" population, those age 18-34, have become the major demographic of interest in determining the potential success of the Affordable Care Act. Government reports had initially stated, "2.7 million of the projected 7 million enrollees in the health care law's exchanges would need to be from the young adult demographic" (Klein, Phillip).
In order to counteract covering older and potentially sicker Americans with pre-existing conditions, there has been a major effort to enroll substantial numbers from the young adult population. However, the 24 percent of Americans who have signed up for insurance coverage, according to Insurancenews.net, is well below the projected 39 percent that the White House set as a marker to determine the law's success. Although the current number of young American enrollees is well below the desired target, it has been expected by government officials that younger Americans will sign up later in the process.
However, regardless of the timeline, the young adult population is significantly behind the Obama administration's goals. Overall, the young adult demographics' participation is greater in some than others. For example, "In Maine, West Virginia, and Arizona, just 17 percent of enrollees come from the key demographic" (Klein, Phillip). Yet, with a well over 40 percent participation needed by young adults in the remaining enrollment period, the success of the law lies in the hands of "Young Americans" across the country.
Source:
Insurancenews.net – "ACA Behind on Signing Up Young Americans"
Phillip Klein, Proquest LLC
Author: Julie Bartl, Vice President of JKJ Benefits, Inc.
Copyright: Except as otherwise noted, the text and graphics provided on Johnson, Kendall & Johnson's blog are copyrighted by Johnson, Kendall & Johnson, Inc (JKJ). JKJ does, however, permit visitors to make a single copy of information published on JKJ's blog for their personal, non-commercial use or use within the organization that employs them. JKJ's name, logos, and trademarks may not be otherwise used by the visitors in any manner without the prior written consent of JKJ.
Disclaimer: JKJ does not assume any liability or responsibility for the accuracy, completeness, or usefulness of the information disclosed at or accessed through the Johnson, Kendall & Johnson blog. Reference in Johnson, Kendall & Johnson blog to any products, services, processes, hypertext links, or other information, by trade name, trade mark, manufacturer, supplier, or otherwise does not necessarily constitute or imply JKJ's endorsement, sponsorship, or recommendation.